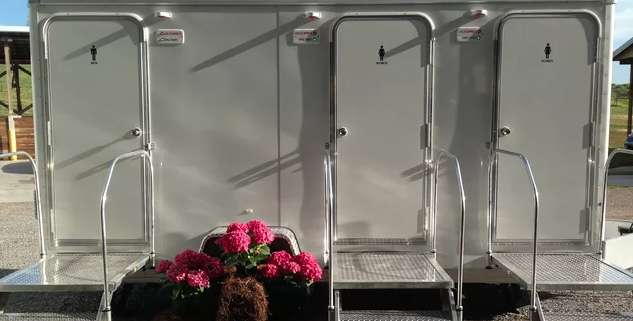 An outdoor wedding can be incredibly charming when you choose the right venue. If you are planning one, there is a lot more you'd need to consider than the cake and the music. There are specific challenges to organizing a wedding in an outdoor setting, and if you want your big day to run seamlessly, there are many other things that would need to be considered. Here we take a look at some of the most important ones:
Attire/Footwear
For an outdoor setting, you would need to make sure that your guests are dressed as per the season; that's something you'd have to specify in your wedding invitation. For example, a summer wedding outdoors would call for flowing, light, and breathable fabrics. If the wedding is to be held in colder months, cardigans, woolens, and pashminas would be needed.
The wedding party attire would need special attention. If the outdoor location is a sandy beach or landscape, it will lead to grass stains and dirt. It is something you should be prepared and plan for. If there are stone pathways or lush grassy areas at the outdoor wedding venue, you need to ensure that you and all the wedding guests are wearing suitable shoes as well.
Transportation for Guests
If you have chosen a wedding venue in a remote location, make sure that all your guests can access it easily. Check with the venue whether they have any transportation facilities, to and from the site. Depending on how easy it is to access the place, you might have to plan transportation from the reception area to restrooms.
Quick Access to Bathrooms
The bathrooms need to be at a convenient location so that your guests don't have to be concerned about missing any important moments. Consider things like the distance of the restrooms from the reception and how the walk is. Is there the right ratio of restrooms to wedding guests? The other option is to rent luxury portable restrooms and make sure that there is a responsible person to stock them with all the necessary amenities such as toilet paper etc.
Other Costs
If there are any specific features you want, such as ambient lights and more, check whether the venue provides them and at what cost. Depending on the season, if you need to get tent rentals at the last minute, find out what those costs will be. It's crucial to choose a venue equipped to handle this set-up at short notice either on their own or a professional third-party vendor, at a cost-effective price.
Sound Systems
This is another aspect you would have to keep in view and plan for. Check whether the venue provides the necessary equipment and has a sound team. After all, you would need a good system in place so your guests can hear your vows and that there is music they can dance to. Check on local noise curfews and restrictions that can change depending on how close the venue is to guest accommodations.
Some other things to consider are photo lighting arrangements and weather conditions. This thorough planning will help to ensure that when your big day finally arrives, you and your guests aren't inconvenienced and that the ceremony and reception move forth without a glitch.
If you feel that it's too challenging for you to plan all these things down to the last detail, you may want to consider hiring a wedding planner. These professionals can help with every aspect of planning your big day.
For more information about luxury portable restroom trailers for rent, give Moon Portable Restrooms a call at: (502) 776-2199. We have years of experience offering the best portable restrooms and restroom trailers available to customers across Kentucky and Southern Indiana. Our units are clean and new, and we have many options include ADA compliant trailers. 
https://www.moonportablerestrooms.com/wp-content/uploads/2019/03/7.png
422
633
Moon Portable Restrooms
https://www.moonportablerestrooms.com/wp-content/uploads/2018/03/Moon-Logo-300x121.png
Moon Portable Restrooms
2020-01-16 15:27:55
2020-01-16 15:27:55
Planning An Outdoor Wedding? Here's What You Need To Consider